EMMA International Consulting Group provides a comprehensive suite of specialized quality, regulatory, and compliance services for companies in the Life Sciences industry across the US and internationally. Through an infrastructure that includes a proprietary methodology (CLIC), unparalleled expertise, scalable deployments, and extremely competitive pricing models, the firm focuses on innovation to address client needs by providing cutting-edge solutions. The firm has been proudly serving the life sciences industry for over a decade.
EMMA International specializes in full-circle solutions for the medical device, biologics, and pharma industries. Their multidisciplinary team of experts can help with clinical trials, regulatory submissions, building and designing quality systems, optimizing processes and operations, responding to enforcement actions, and taking on major remediation initiatives, to name a few of their offerings. By providing scalable solutions tailor-made to your company and situation, you can rest assured that all your quality and regulatory needs are covered.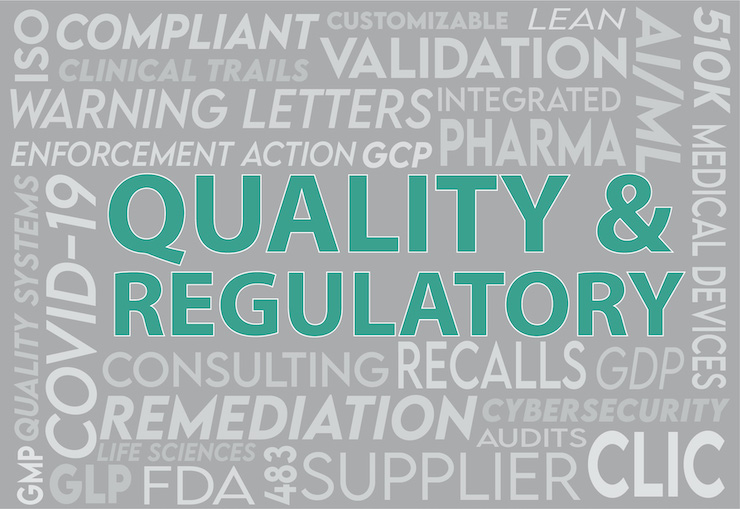 By adopting a modus operandi of being scholar practitioners, EMMA International's team of experts stays abreast of all new and trending topics in the MedTech space, such as the new EU MDR and the FDA's Artificial Intelligence/Machine Learning Action Plan. EMMA International's leadership and its deployable consulting teams are best in class for support, ranging from full site remediation to Quality by Design system integration.
EMMA International employs former FDA professionals who can provide you with fixed-price direction for regulatory strategy, product and facility registration, and regulatory submissions for pharmaceuticals, medical devices, and biologic products. EMMA International prides itself in providing client value through strategic planning, project management support and tactical execution, integrating with site personnel for optimal program delivery.
Moreover, EMMA International specializes in supporting clinical trials through a Functional Service Provider model, partnering with start-up and established firms for turnkey, project managed solutions and individual expert support.
Just a few of the areas that EMMA International can help with:
· FDA Compliance
· Quality Systems Development/Implementation
· Operational excellence
· Remediation strategies
· Remediation endeavors
· Regulatory Submissions (510k, NDA, IND, EUA, and more!)
· FDA Enforcement Actions responses & remediation
· Product Development
· Clinical Trials
· Outsourced Quality Assurance
· EU MDR Transition
· Digital Health
· Artificial Intelligence / Machine Learning
By being certified as a Women's Business Enterprise (WBE) through the Women's Business Enterprise National Council (WBENC), EMMA International recognizes the commitment to supplier diversity that is embraced by corporations and government agencies today and can add diversity to your supply chain.
As an ISO 9001:2015 certified company, EMMA demonstrates commitment to continuous improvement and delivering high quality expert services to your company. The MedTech industry is constantly changing, and it is never too early to plan for your quality and regulatory needs. Give EMMA a call at 248-987-4497 or email us at
info@emmainternational.com
to learn more! Also, be sure to check out www.EMMAInternational.com to learn more about quality and compliance in the MedTech industry.
Learn more about EMMA International >>>>>